OUR EXPERTISE
Building Survey Consultancy Service Malaysia | Building Inspection Service Company Malaysia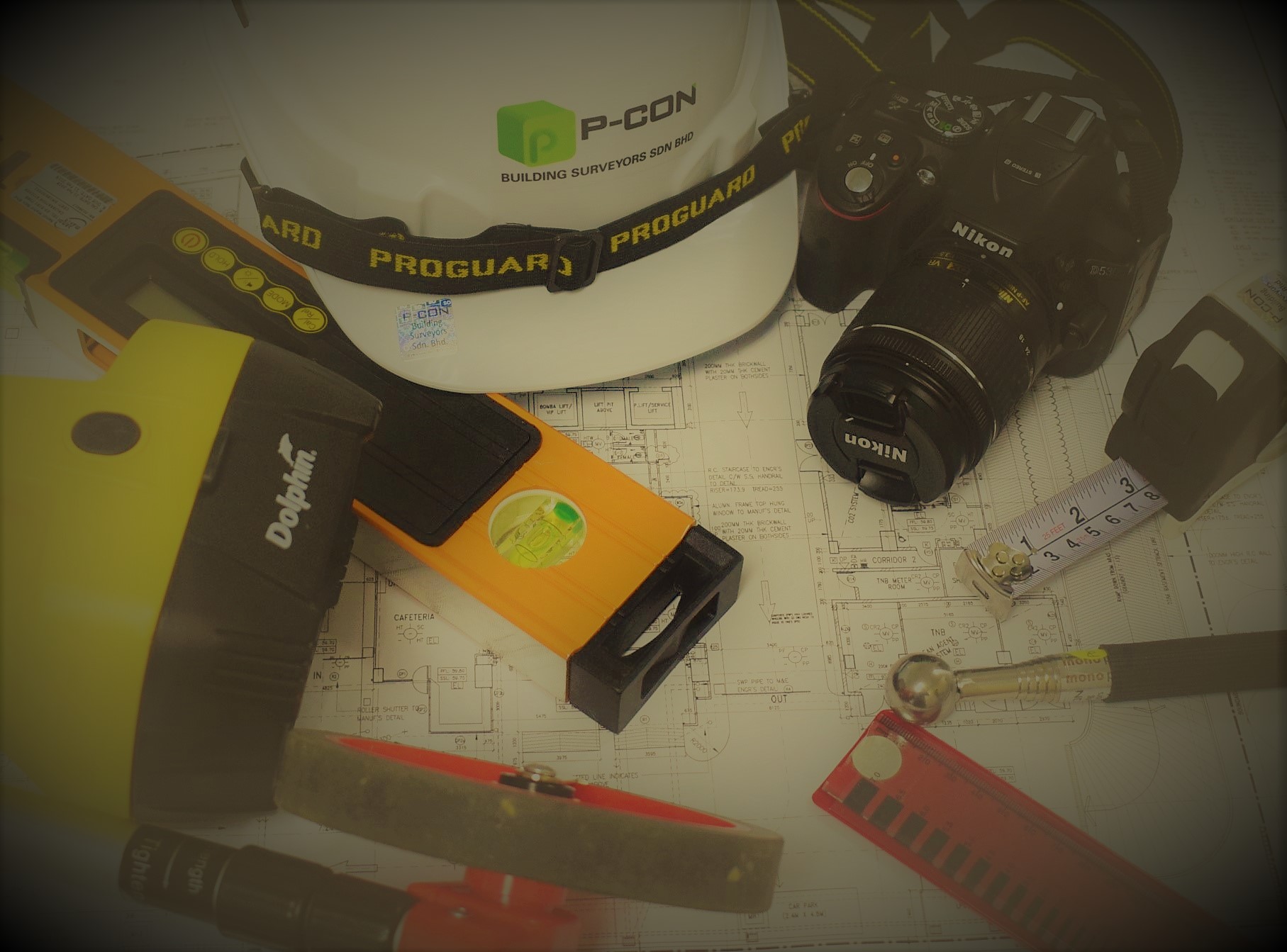 P-CON Building Surveyors Sdn Bhd provides Building Survey Services or dilapidation survey services to developers, builders, contractors and sub-contractors, building owners, etc. in Malaysia. Below is the list of our building surveying services. If you are not sure which building survey service is suitable for your purpose, just contact us for FREE advice.
P-CON provides Dilapidation Survey and inspection service or Pre-Construction Condition Survey in Malaysia and Asia.

Registered Building Surveyors Company Malaysia | Certified Building Inspectors
Please feel free to contact our professional Registered Building Surveyors & Chartered Building Surveyors in Malaysia now for free advice on professional dilapidation survey and dilapidation report, pre construction condition survey, building condition survey, building defects survey, pre-purchase building survey, due diligence survey, property damage due to construction & development, water seepage survey | water leakage survey and pre-leasing building condition survey, REAL-TIME Instrumentation Monitoring, noise and vibration monitoring, underground utility mapping, noise and vibration monitoring for your buildings or your projects in Klang Valley, Kuala Lumpur, Selangor, and all other locations in Malaysia and Southeast Asia.