ABOUT US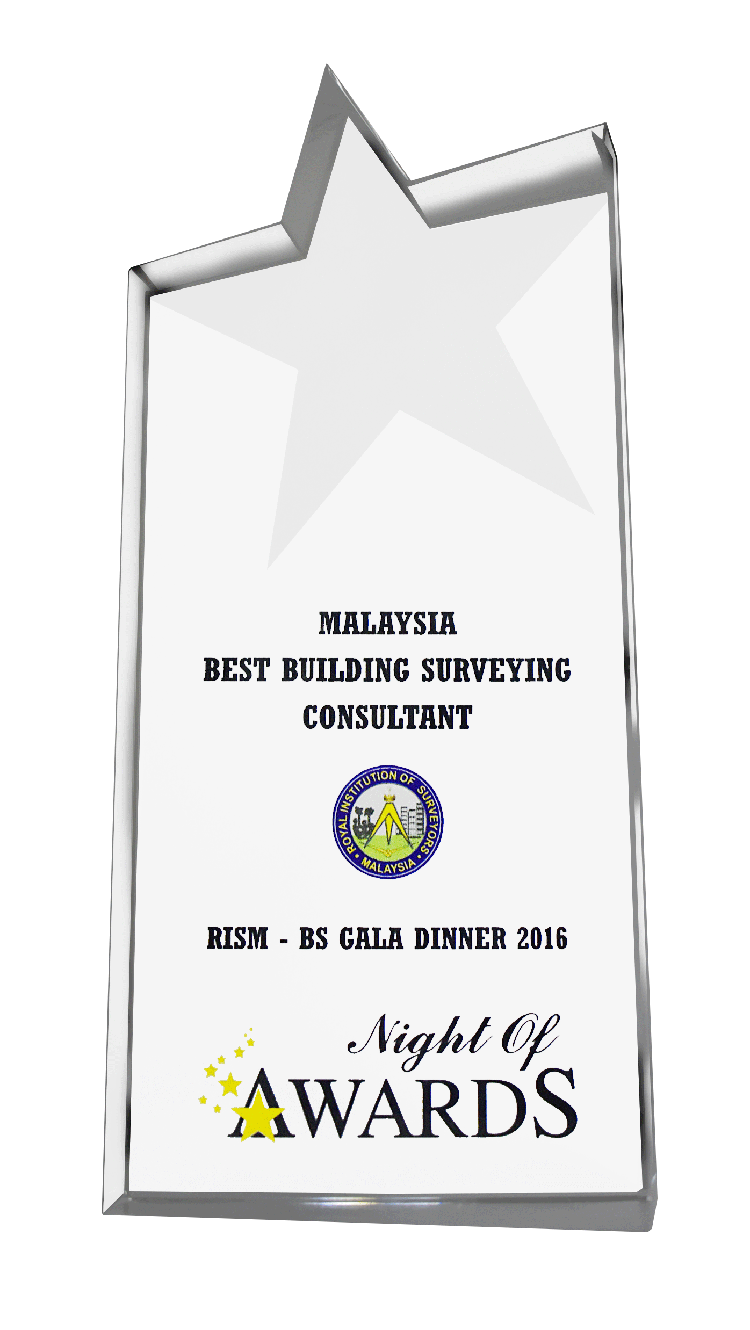 Registered Building Surveyors Malaysia | Chartered Building Surveyors Malaysia
P-CON Building Surveyors Sdn. Bhd. is an ISO 9001:2015 Certified Building Surveying Consultancy Company in Malaysia, which originated from BSC Building Surveyors & Consultants, a partnership surveying company in year 2005 and fully-established later in 2008.
P-CON provides professional and independent building surveying services for
for all types of properties/ structures for
contractors, developers, real estate investors, building owners, building buyers as well as tenants.
We had obtained:
- MS ISO 9001:2008 International Quality Management System under Building Surveying Services in May 2014.
- Upgraded to MS 9001:2015 in April 2017 (certificate no.: 514232Q).
We had registered under:
- Ministry of Finance Malaysia (MOF) in January 2016 (Reg. no. 465-02040969).
- Construction Industry Development Board (CIDB) in March 2016 (Reg. no. 0120160323-WP172329).
- Malaysia External Trade Development Corporation (MATRADE) in 2019 (Reg. no. 546011).
P-CON was awarded the Malaysia Best Building Surveying Consultant Award for 2015 – 2016 by The Royal Institution of Surveyors, Malaysia (RISM) in March 2016.
Registered Building Surveyor of The Malaysian Association of Registered Building Surveyors (MyRBS).

Registered Member of the Royal Institution of Surveyors, Malaysia (RISM).

Chartered Building Surveyor of the Royal Institution of Chartered Surveyors United Kingdom (RICS).

Chartered Building Engineer of Chartered Association of Building Engineers, United Kingdom (CABE).

Incorporated Member of The Chartered Institute of Building, United Kingdom (CIOB).